It has almost been five years since my brother and I founded qiibee in 2012. At the very beginning, in order to build a brand, we sat down with a branding and marketing agency to help us create the name - qiibee - and an appropriate logo with it.
By 2015 we were operating in two different business fields. On the one hand mobile advertising (on cars) and on the other hand we developed our first prototype of a loyalty/points system that was integrated and running along side with the car ads. Between the end of that year and the beginning of 2016 we decided to shift our focus entirely to the virtual currency. As a result of this new chosen path, we changed our business strategy and revamped our platform to optimize the coins system.
By the end of last year, we had a massive growth with the new platform (1'500-30'000 users in a couple of months, currently at 75'000) and felt like something was off, or not in-line with the strategy and changes.
So... early this year we decided to change our logo. This was the only aspect of qiibee that was still "behind" and did not perfectly fit with our new strategy.
Now... I am proud to say that we took this task upon ourselves and that I had the opportunity to redesign our qiibee logo, and truly take it to the next level.
This is also the first time I designed a logo of such importance, with an equally thought out corporate manual. :)
The new qiibee logo now matches our vision and mission, and explicitly represents what we offer to our customers and users.
Below you can see some pages from the corporate identity manual that describe what we are doing, and explain the thoughts and uses of the different brand assets.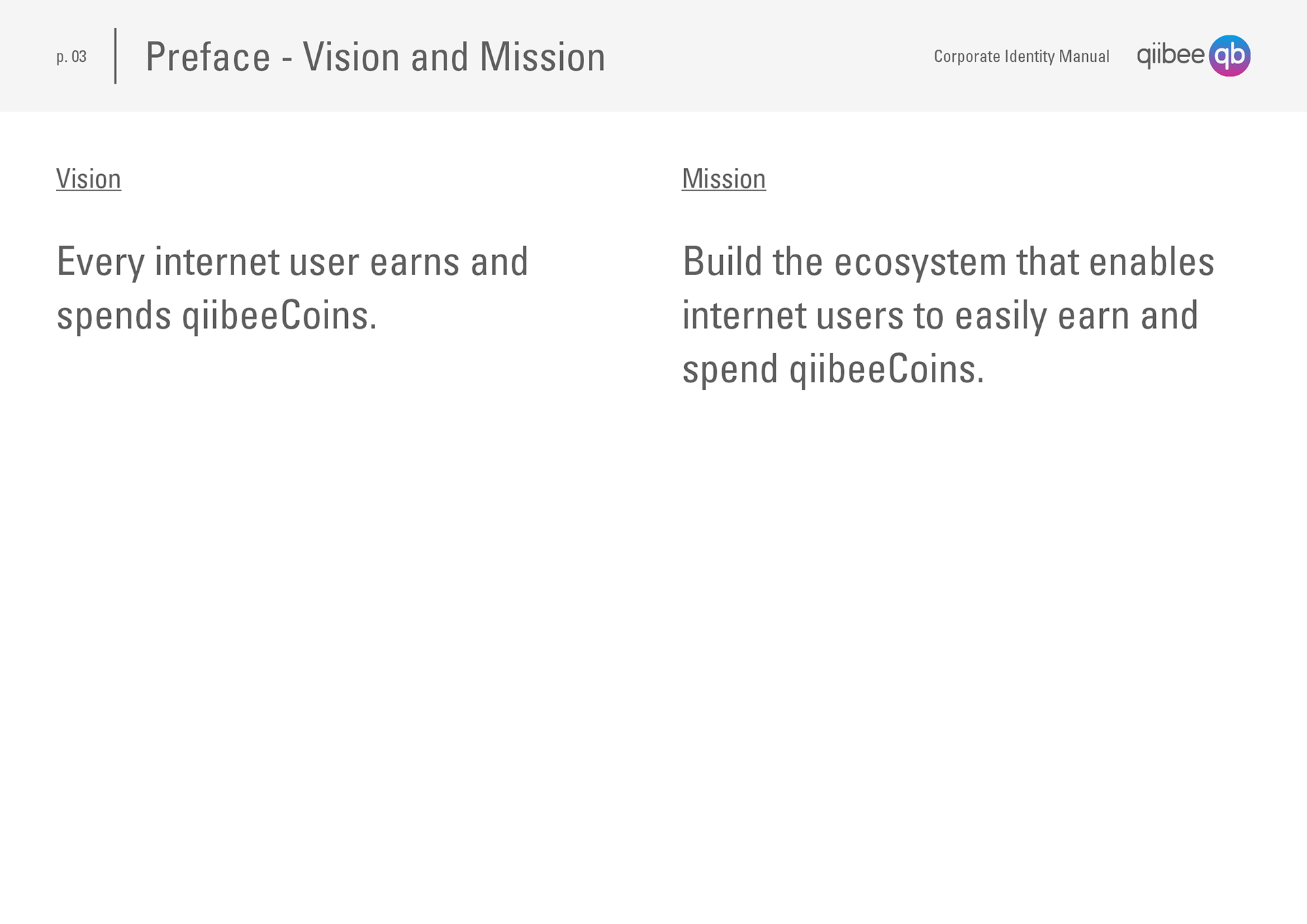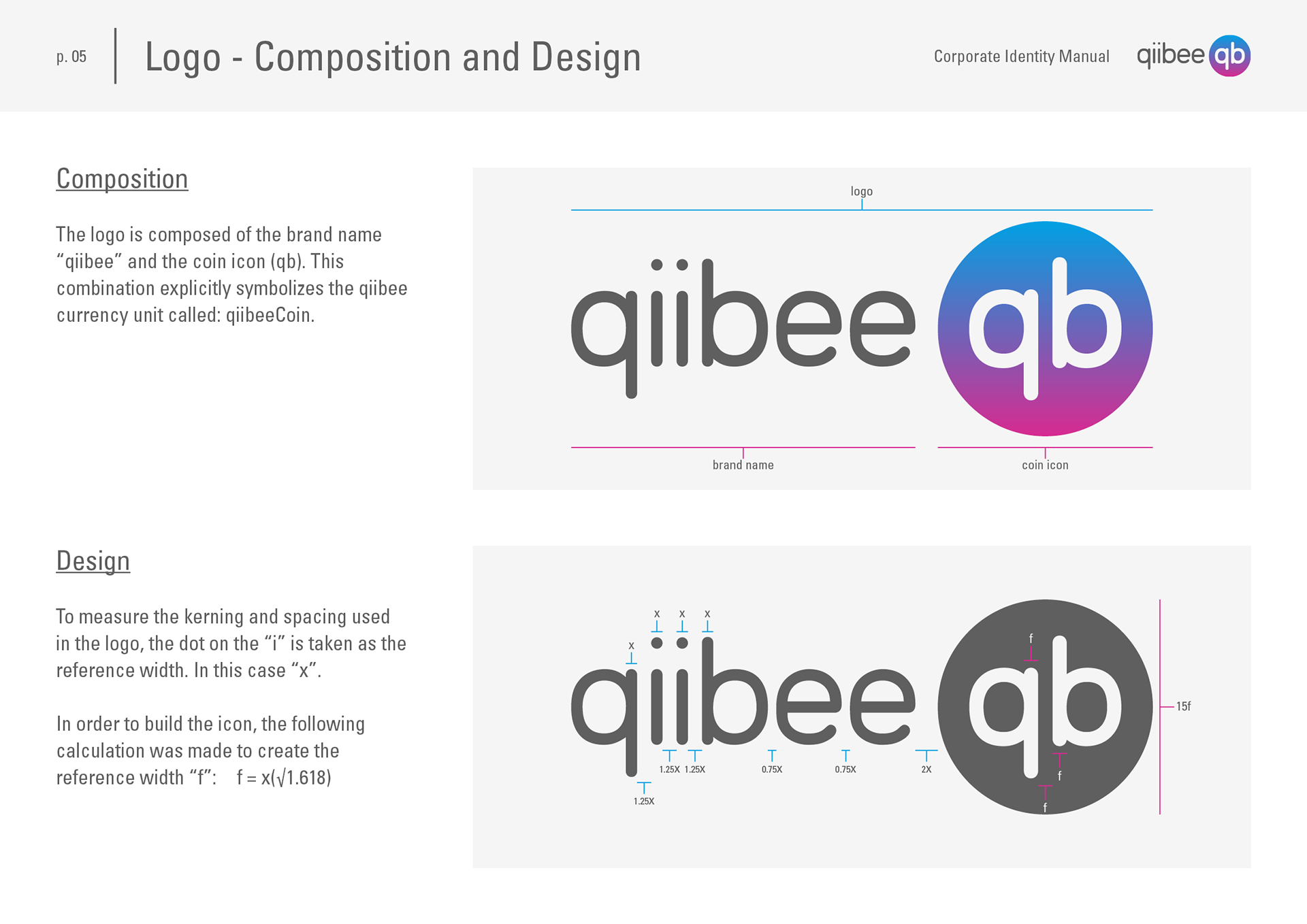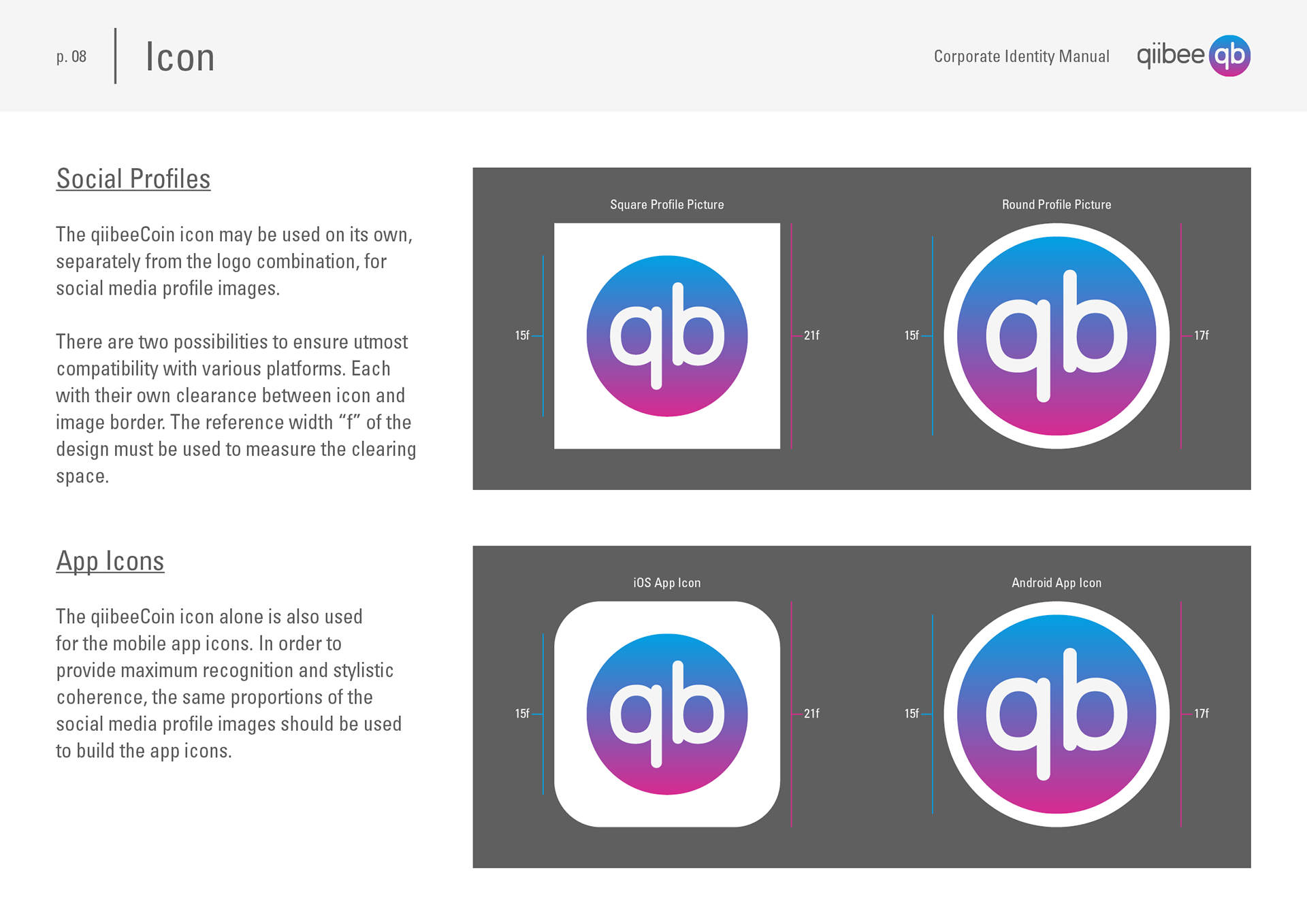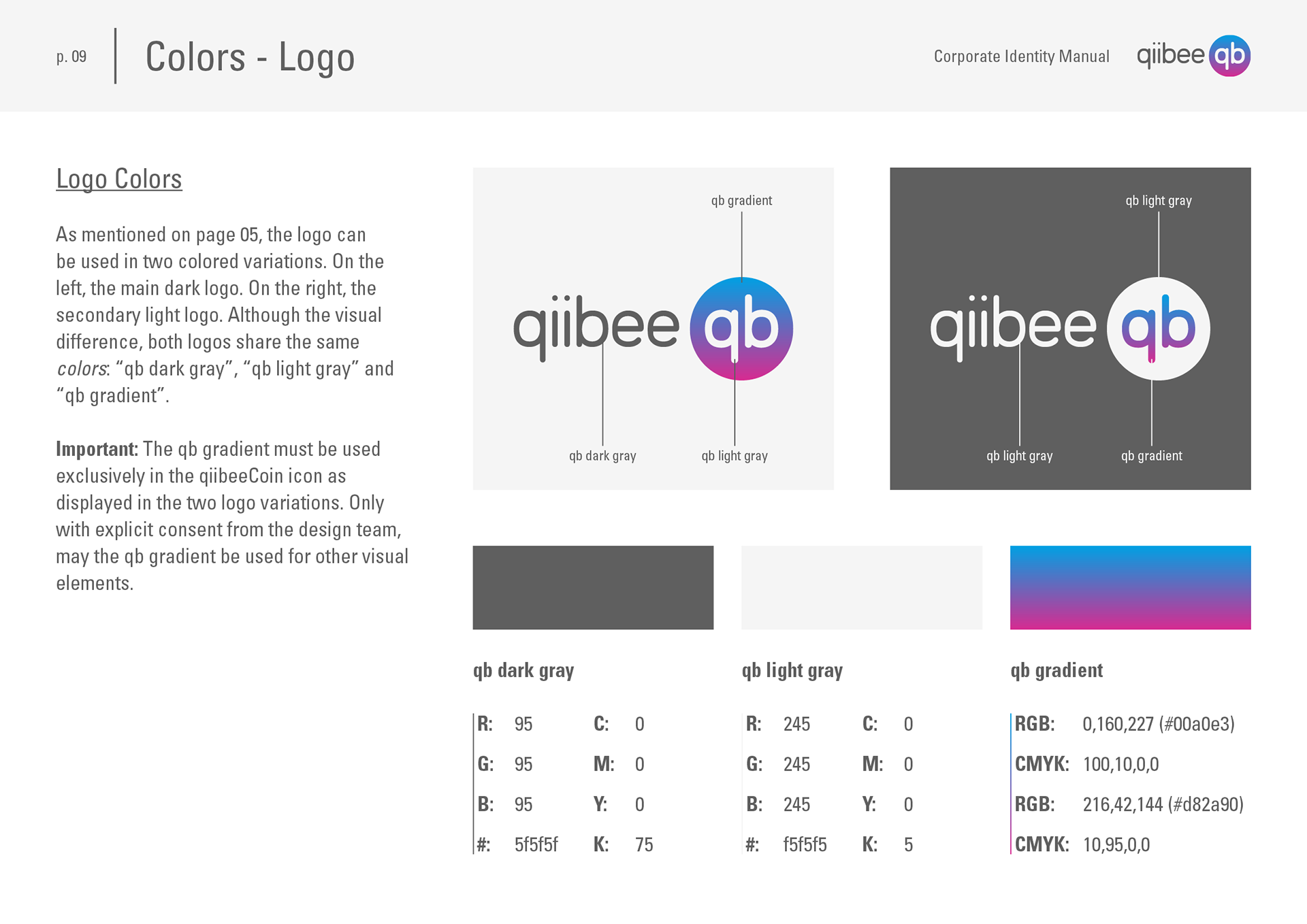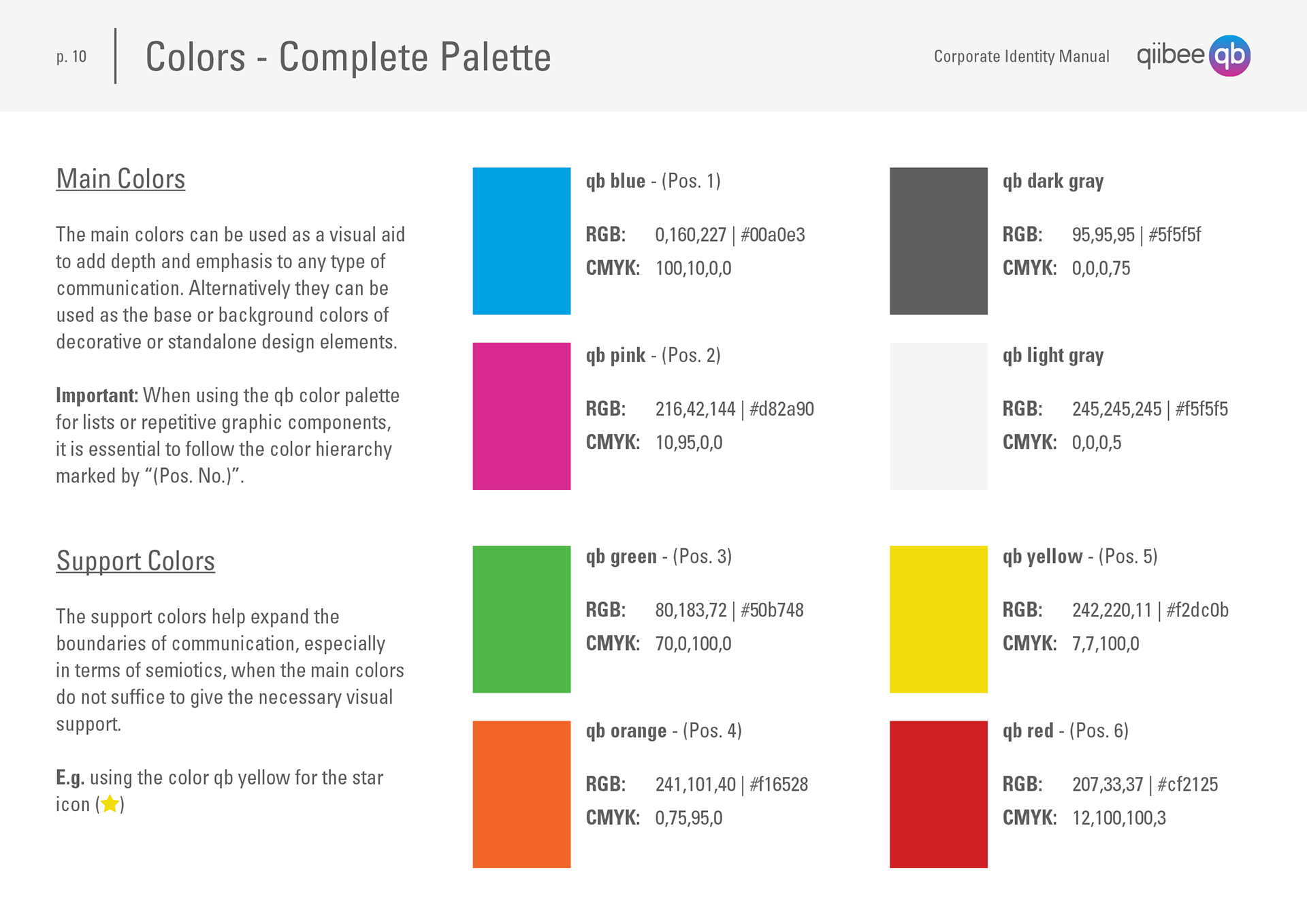 With the idea in mind that the logo represents the qiibeeCoin, I had some fun creating a 3D model of the it and rendering it to see how it would physically look like in real life. :)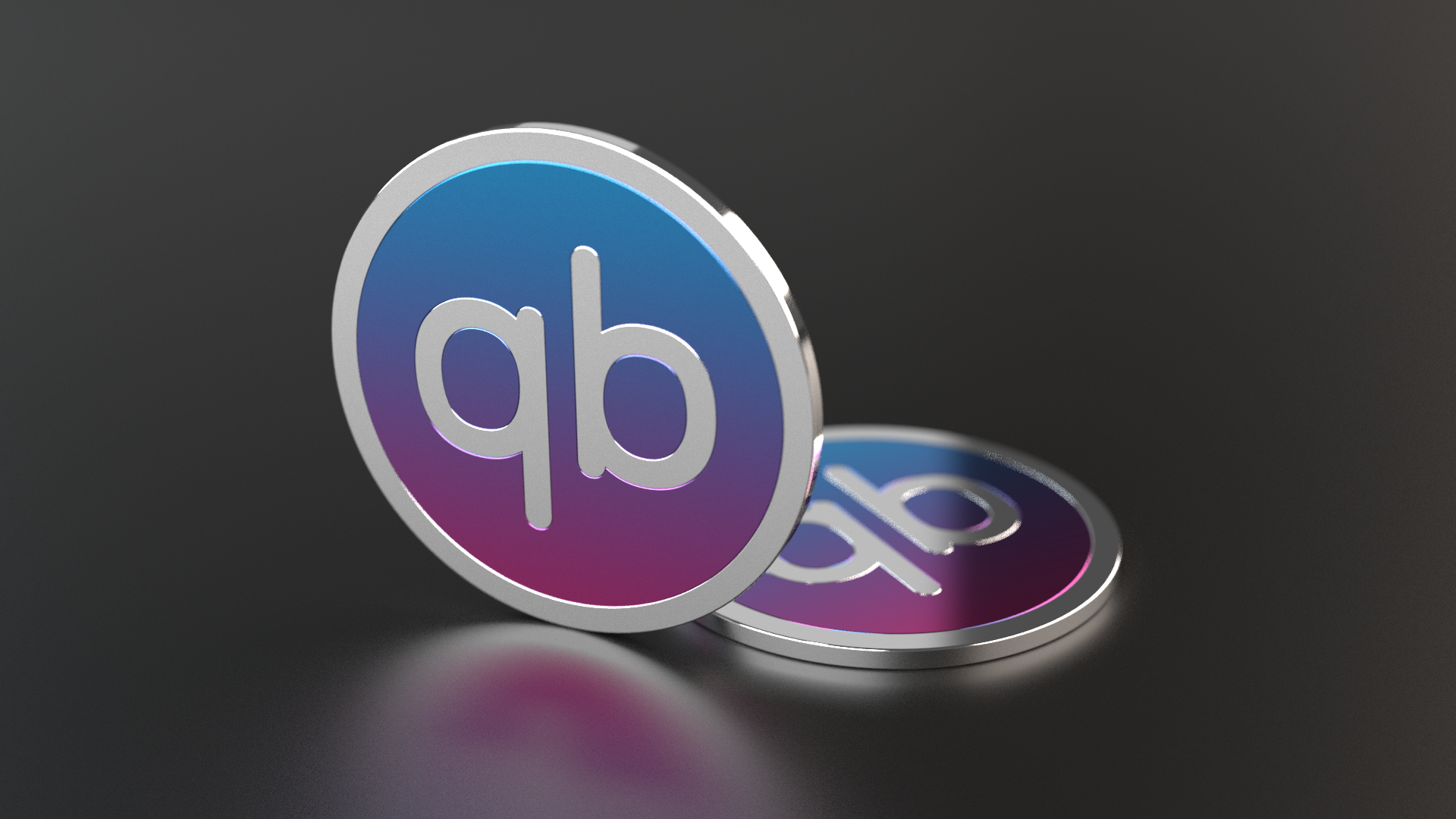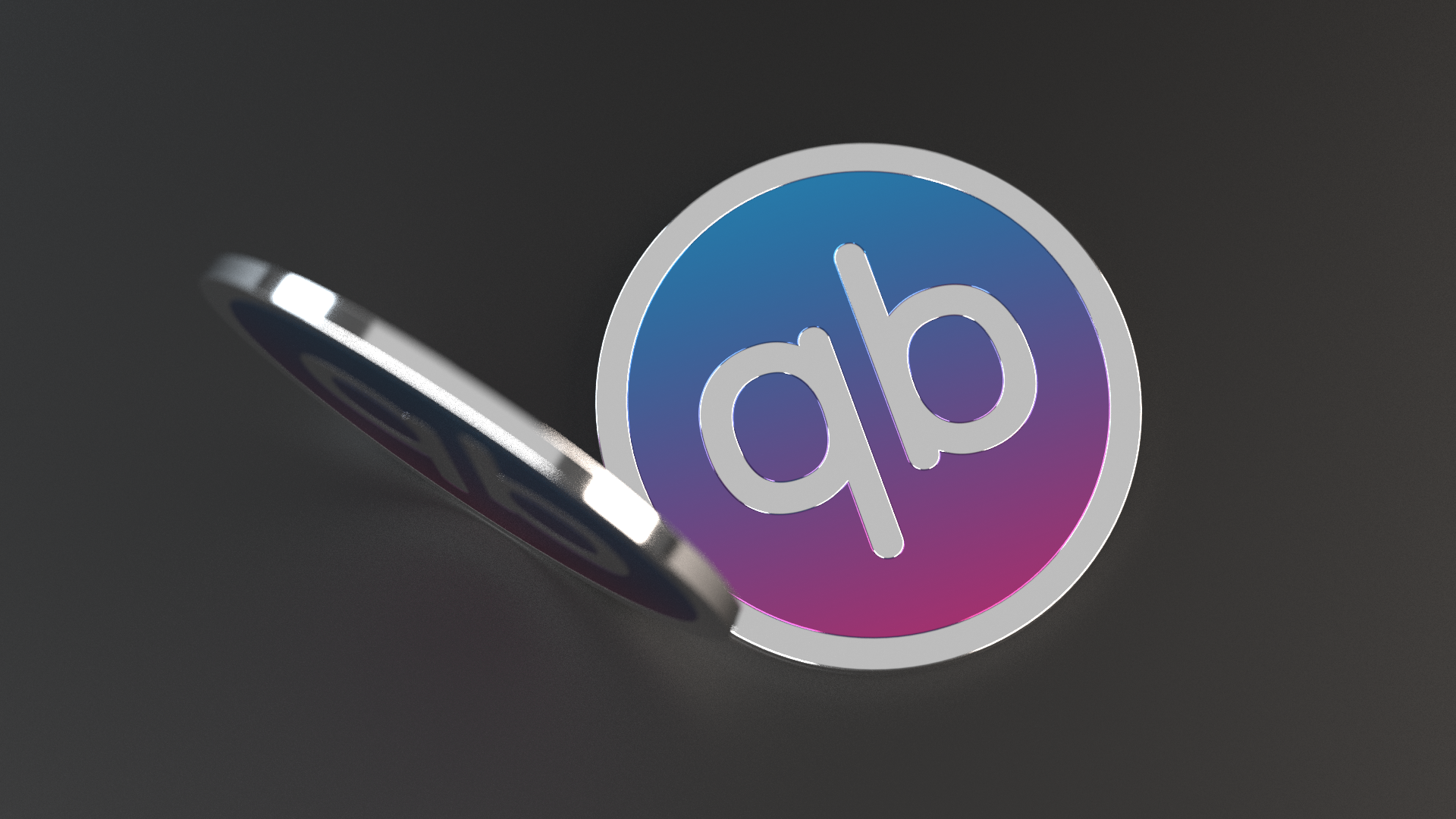 A month before releasing new logo and changing all our public and corporate brand assets, we posted a weekly tease of it for our community to have some fun guessing how it would change. Here you can see the four teases and the final release day animation of the logo.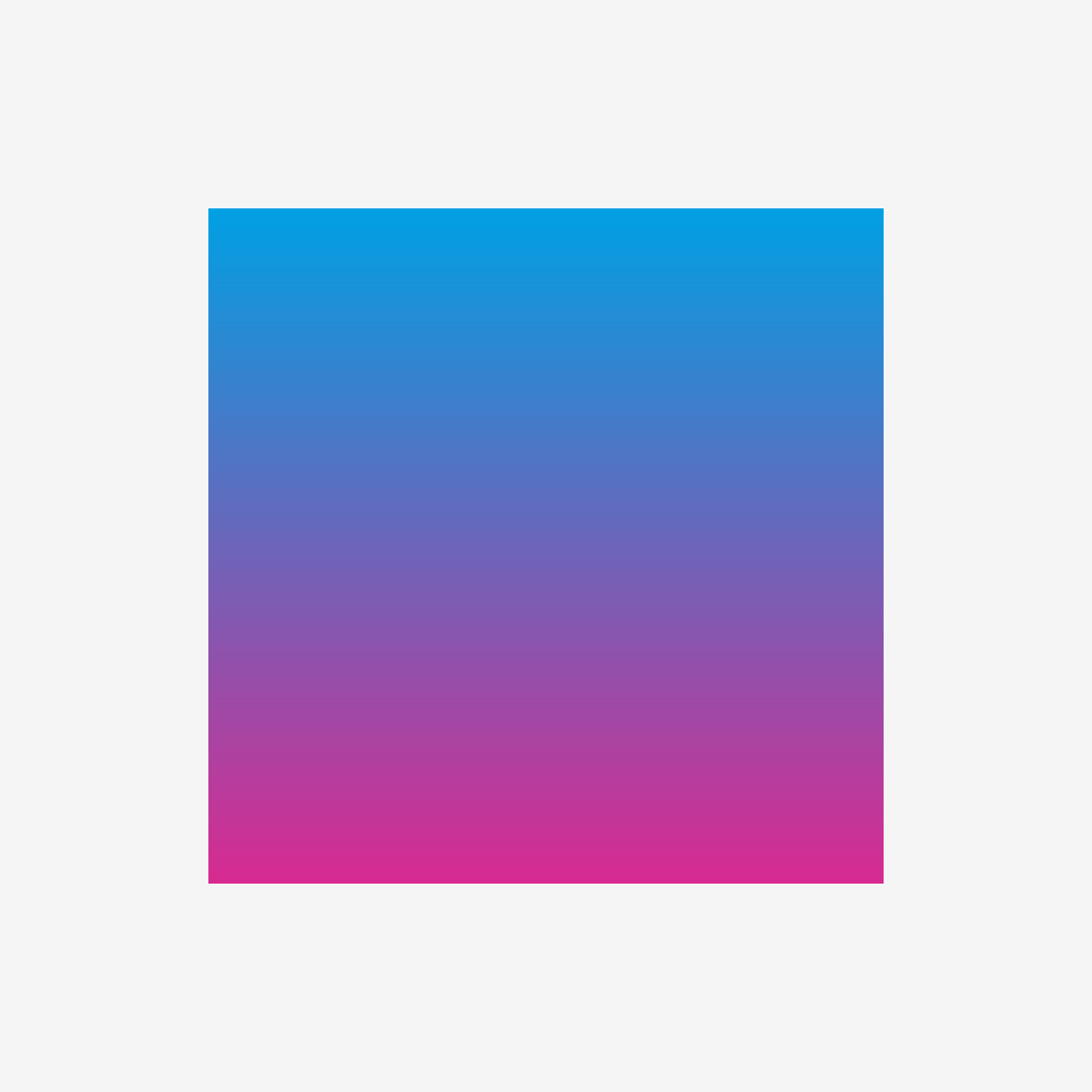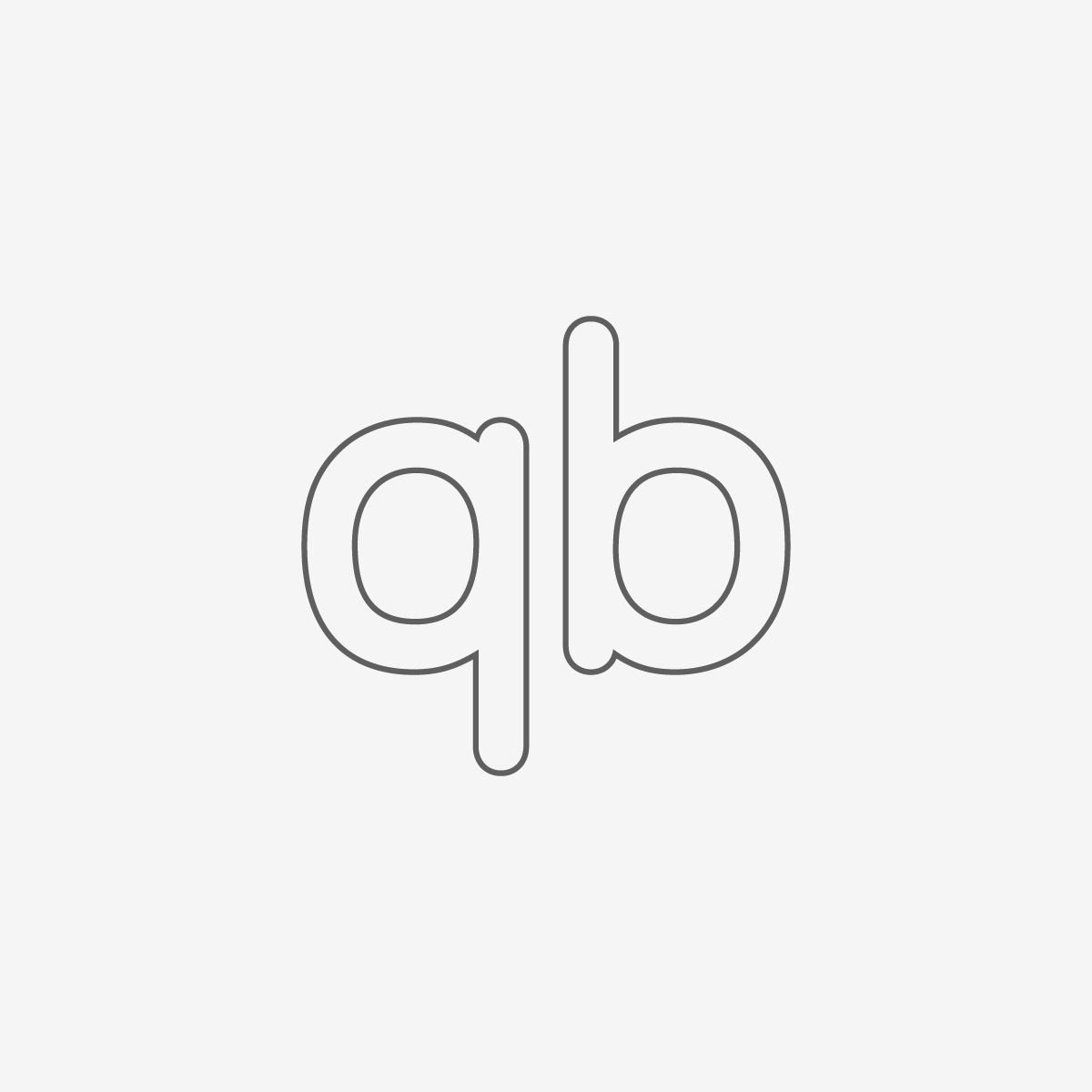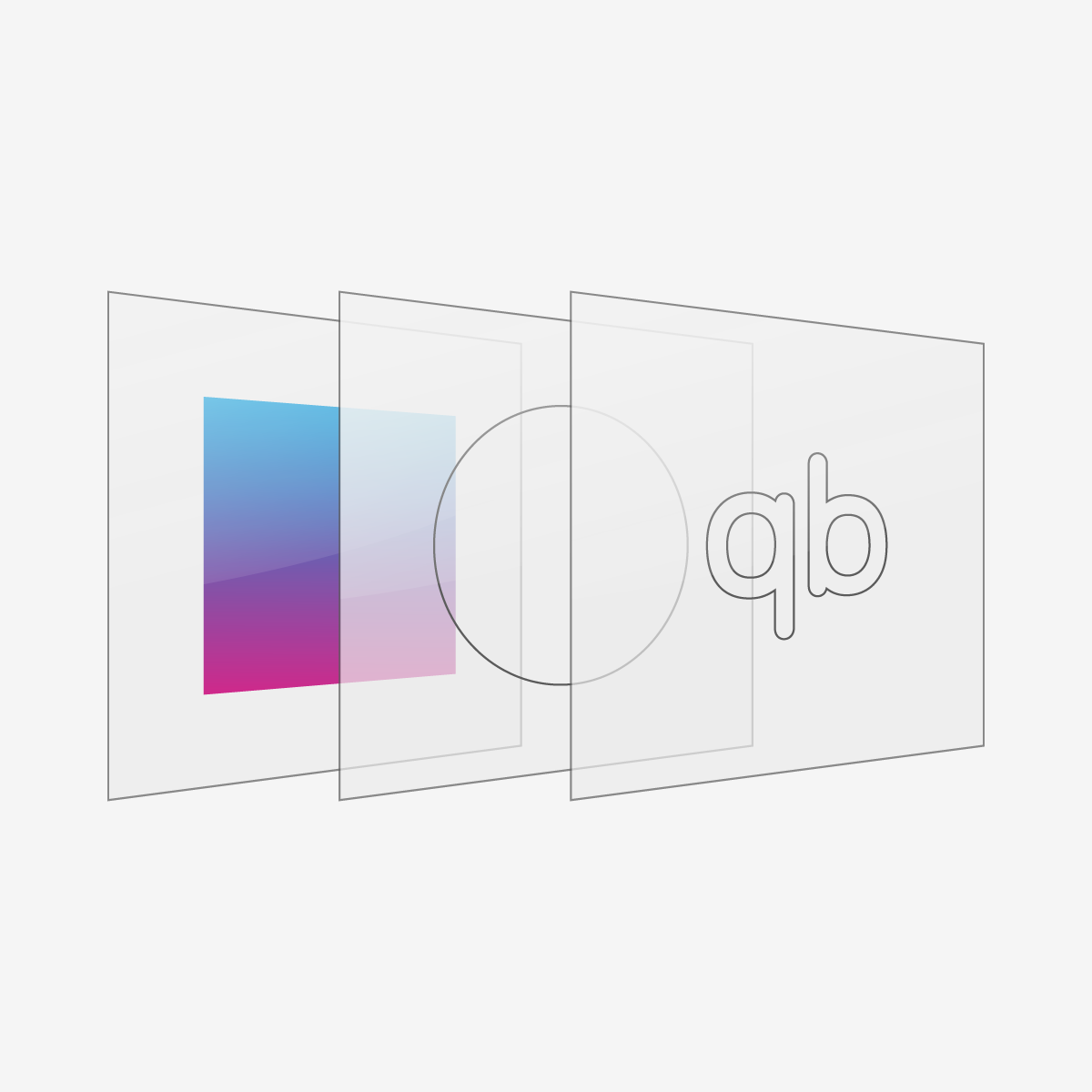 With the new logo, we also had the opportunity to change our branding on the different media we used.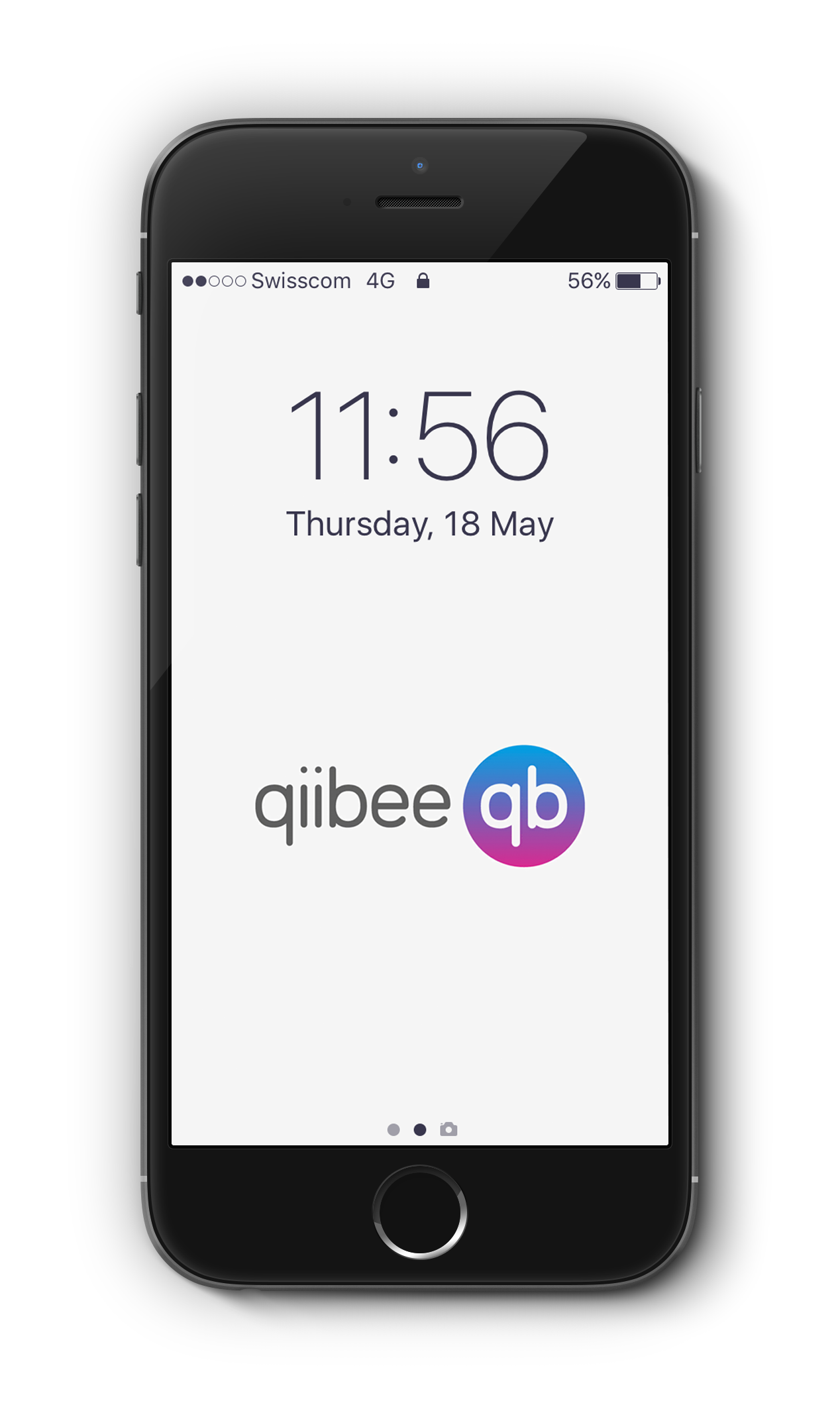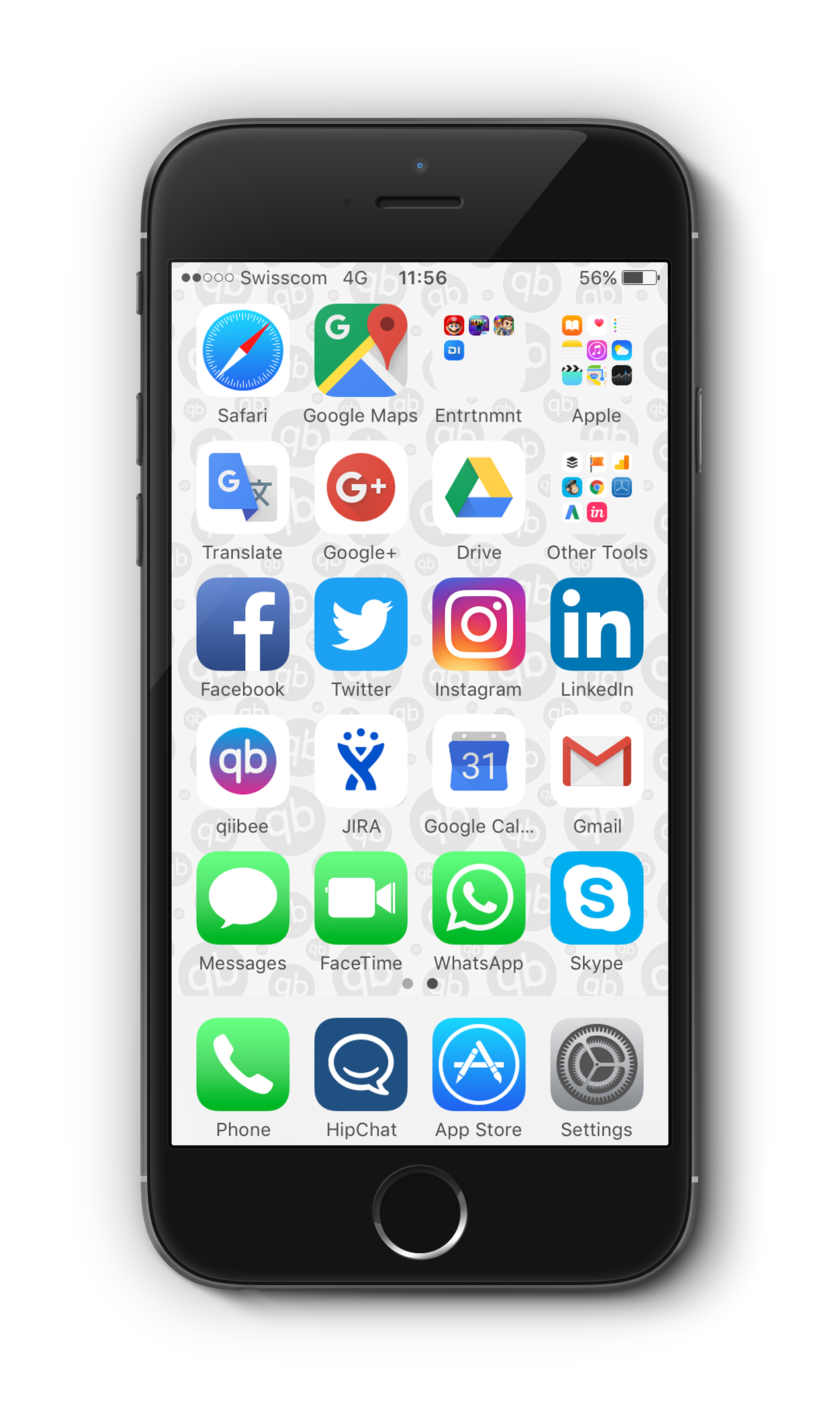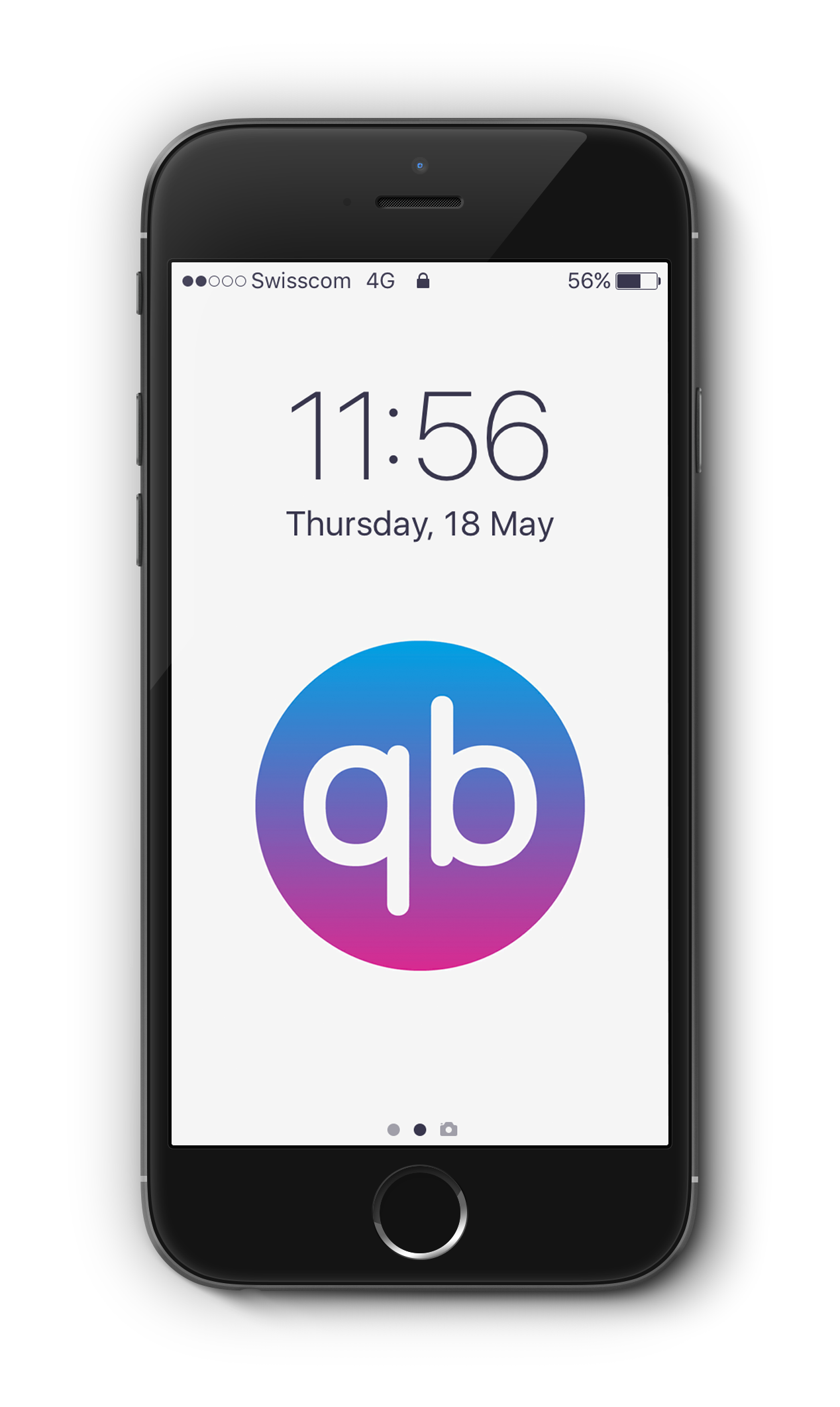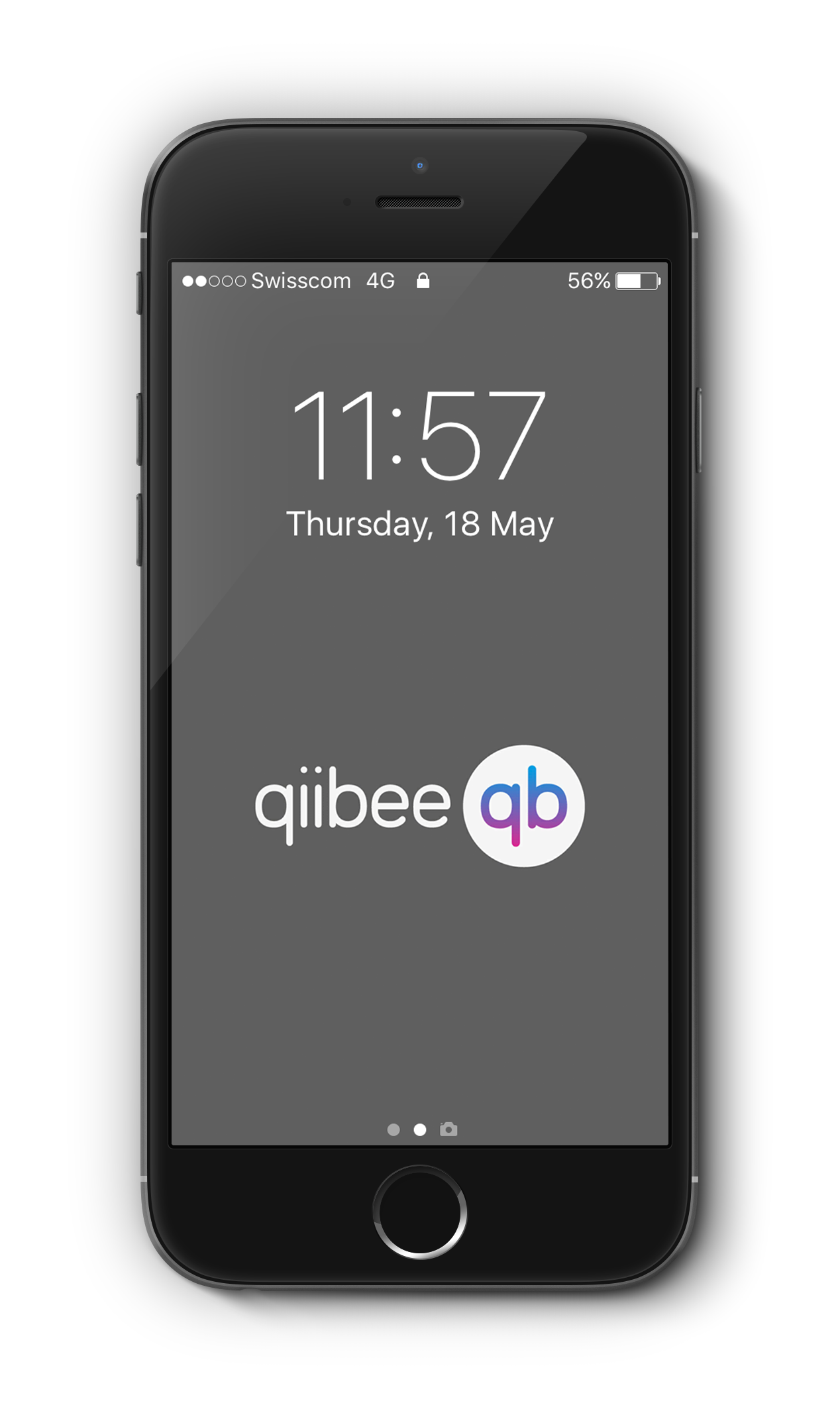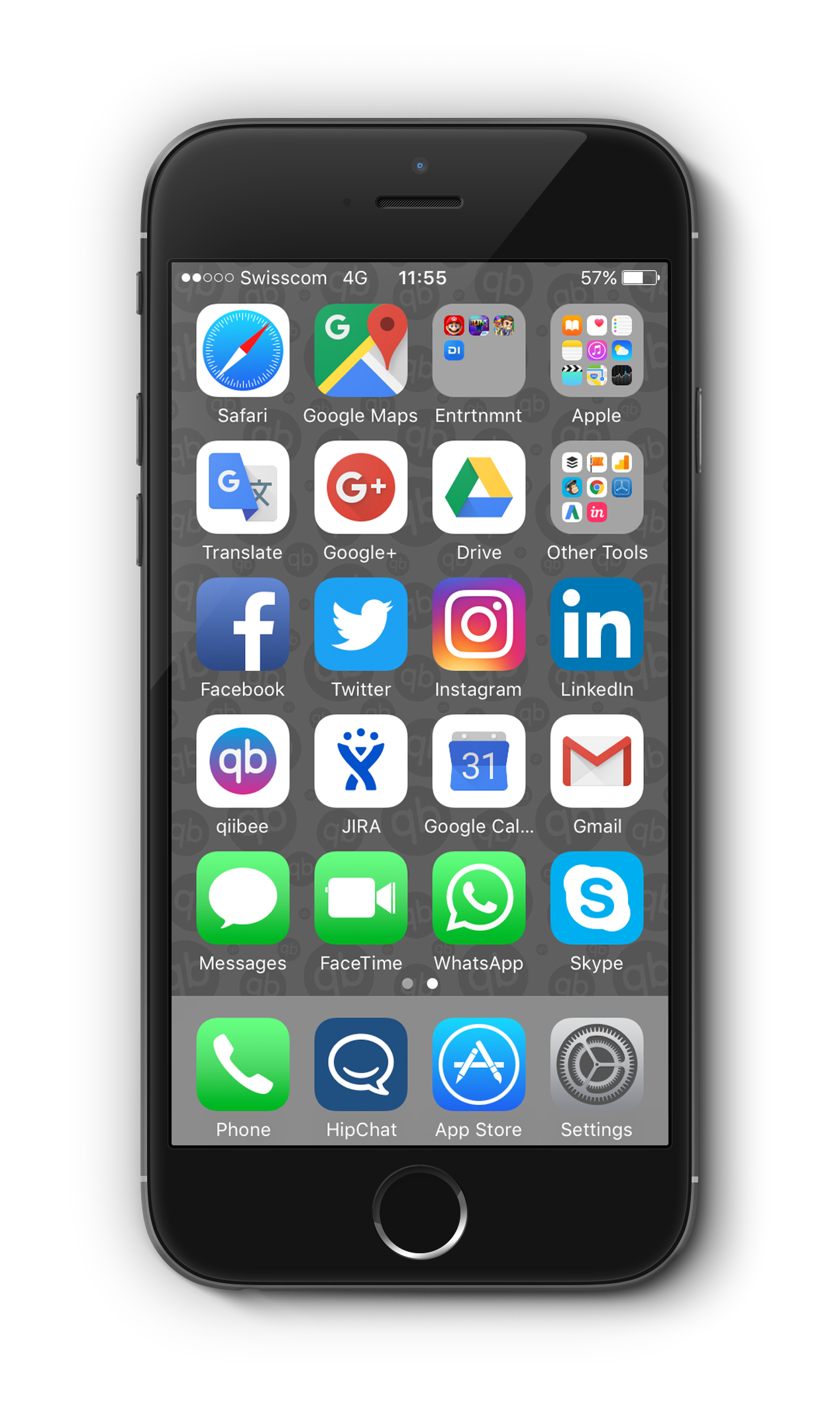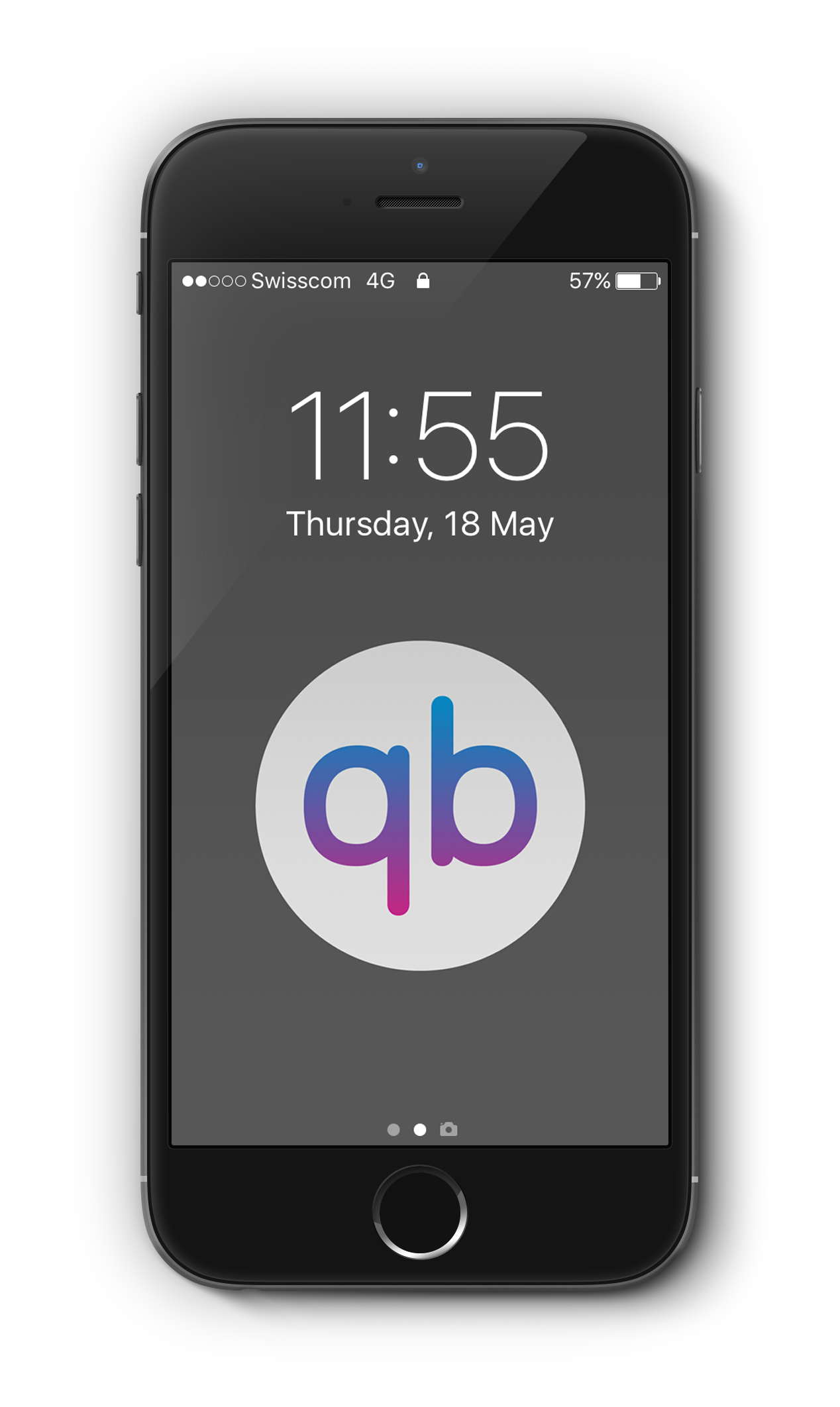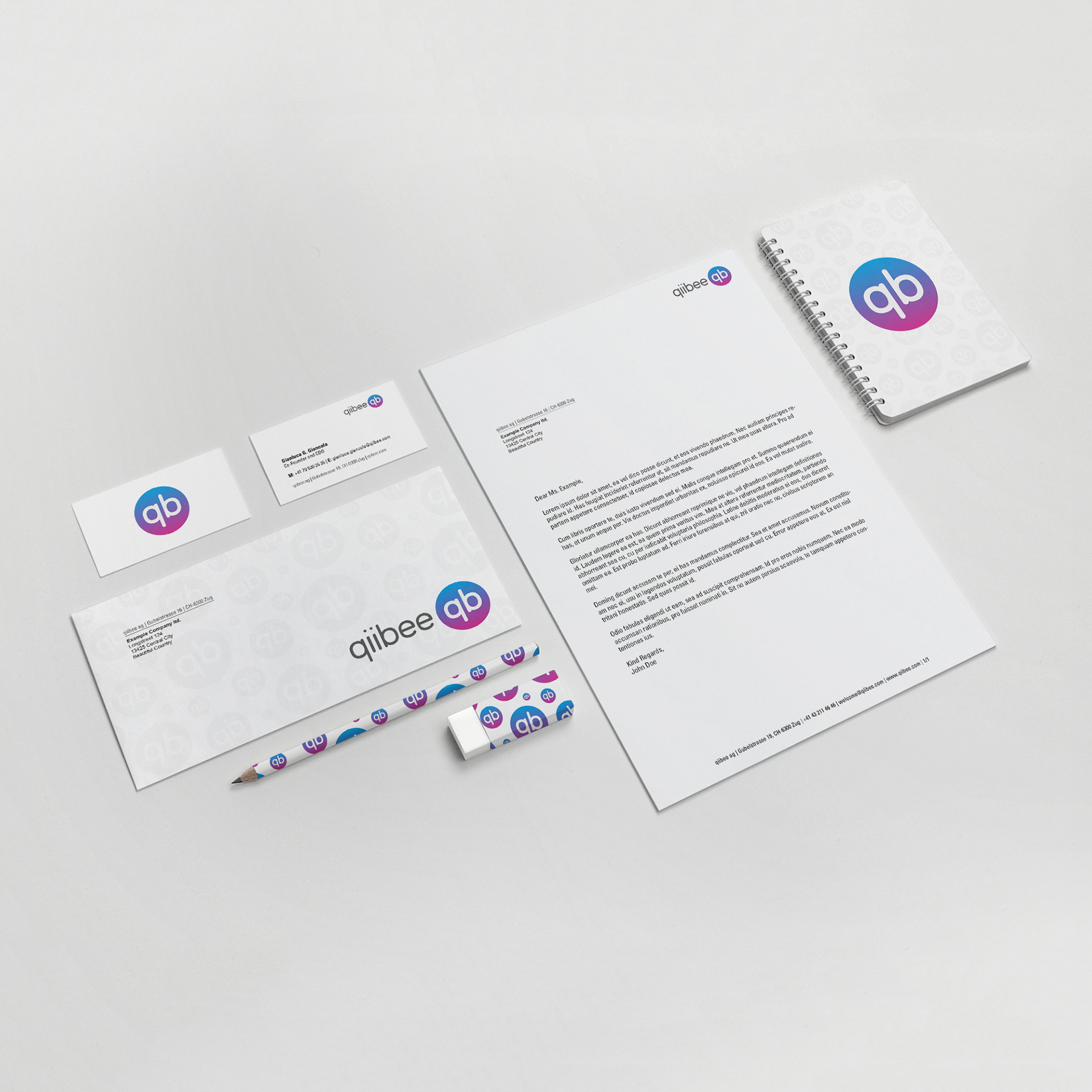 Just recently via Society6, we were able to expanded our qiibee branding onto other merchandise. As you can see below, the new logo can be easily applied to other products.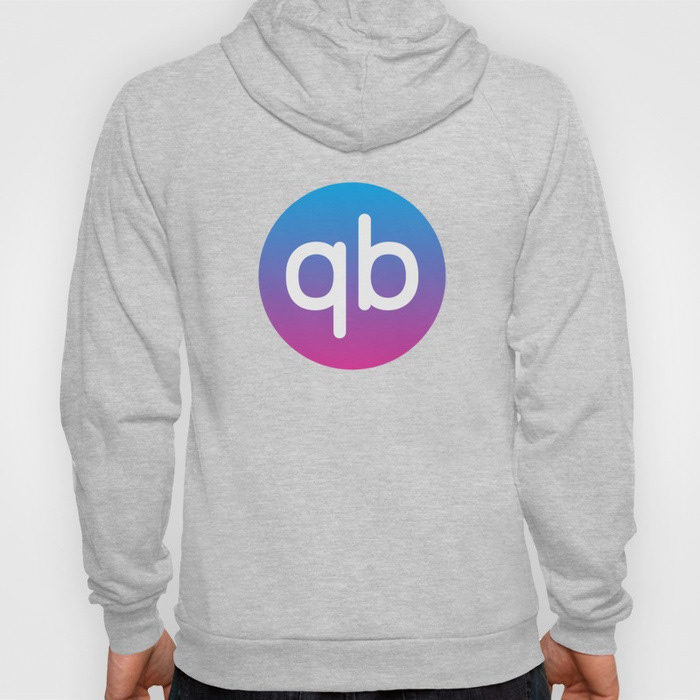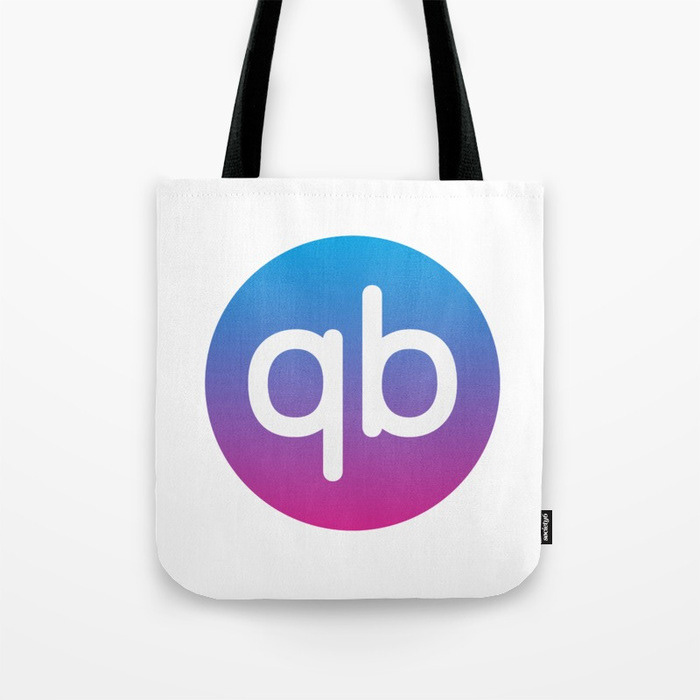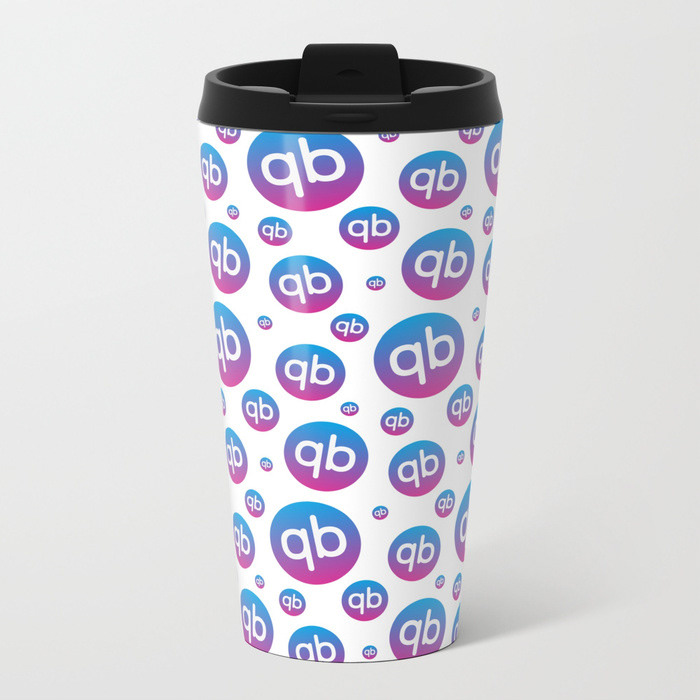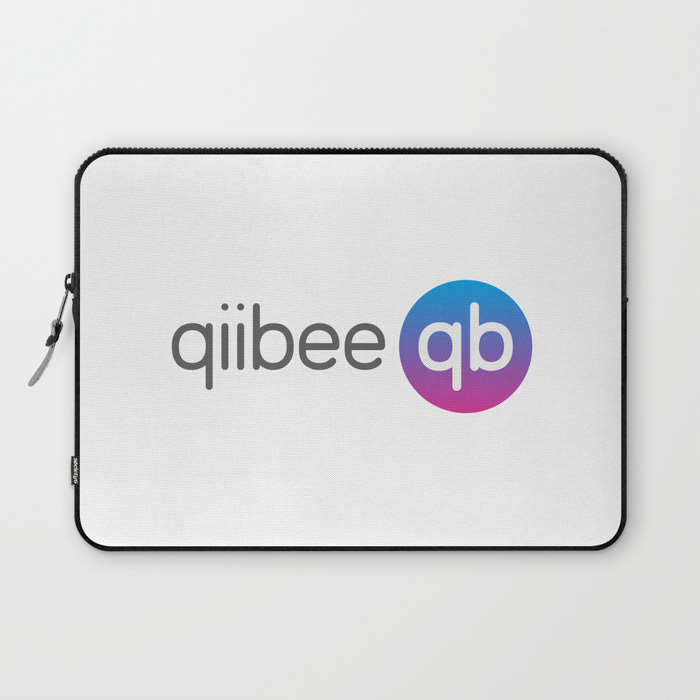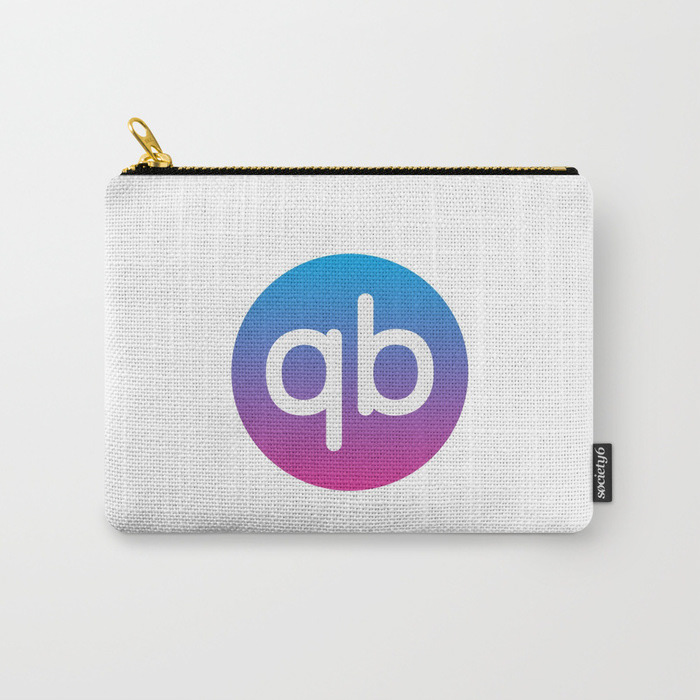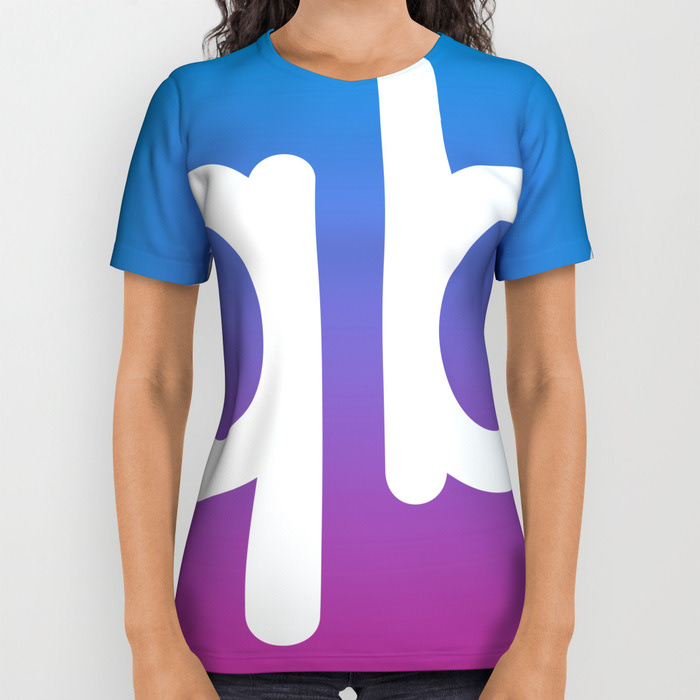 Thank you for checking out this project. <3