Make love, not War. The LoveBullet.
On the one hand, I created the LoveBullets to practice my rendering skills. On the other, I had made these "disproportionate" 3D bullets, which ended up resembling very minimalistic adult toys. From there I got the parodic idea to create marketing-like images of the LoveBullets, in the colors of the then (2014) newly released iPhone 5S and iPhone 5C models. The S series in gold, silver and space grey. The C series in the various bold and plastic colorful combinations.
LoveBullet S


Full metal jacket, maximum penetration.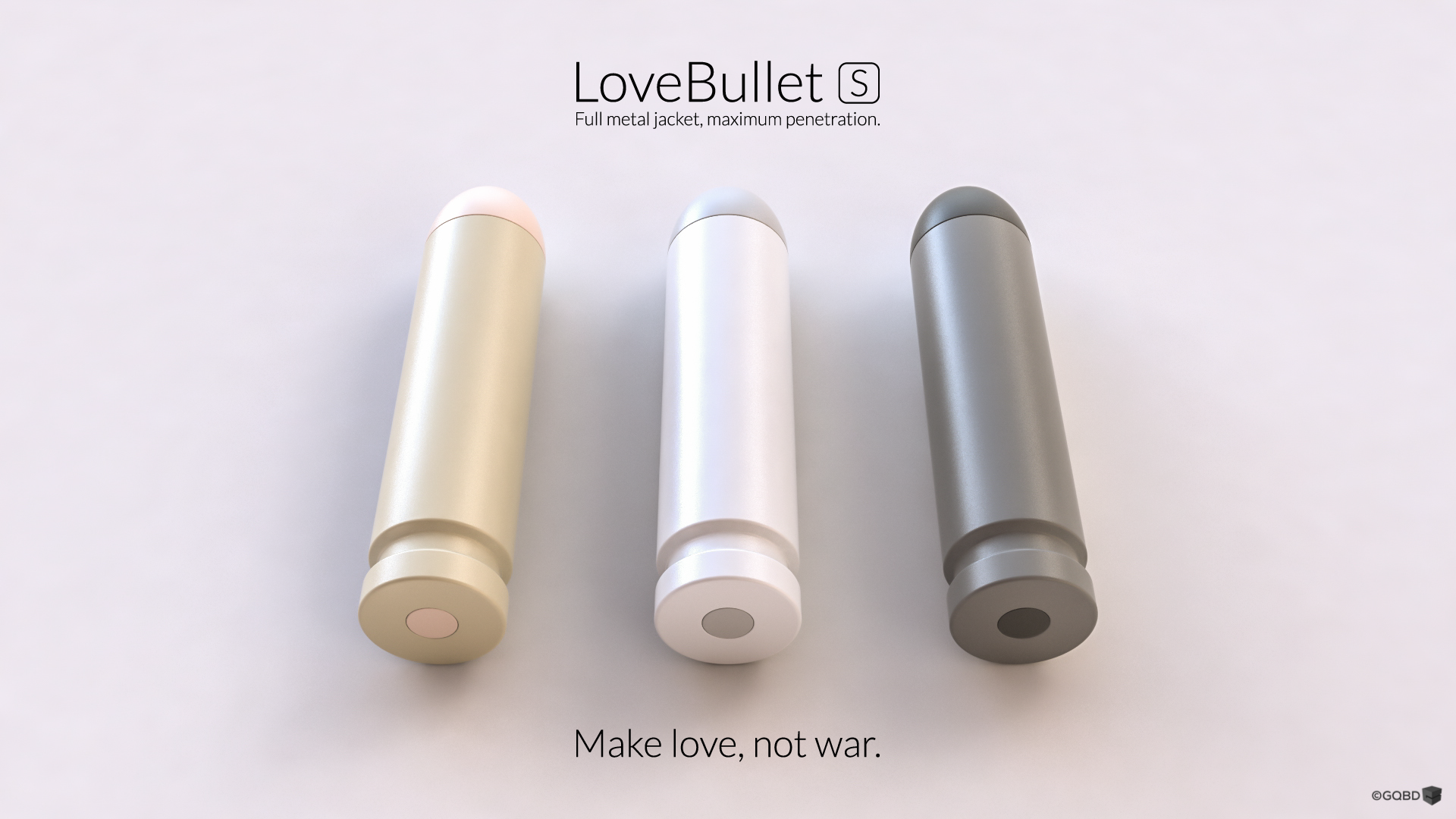 LoveBullet C
For the colorful, maximum pleasure.